Best Cameras for Live Streaming
July 20, 2021
You need to stream live. It could be an unboxing and product installation. Maybe the Thursday soccer game. Possibly a round table discussion in a town hall meeting. Whatever the case, you need the right camera for the job.
There are a myriad of cameras out there. Each is made to fill a different need. The question is, which one is right for you?
If I can give you one suggestion when seeking out the right camera, it would be to avoid overkill. There's some amazing high-end equipment out there, which will probably do the job and then some. But are all the bells and whistles necessary? No. Do we want it anyway? Well, maybe.
Consider this list of the best cameras for live streaming as a starting point. If you're looking for bigger and better, I always recommend you do your own research. If you're willing to pay for it, I'm sure you'll find something that meets all your wants and needs.
Table of Contents
Best Camera for Live Streaming Gaming
This is probably the one situation where you don't need much at all. Maybe you're just streaming to Twitch with your face on a smaller screen most of the time. That said, you may go full screen at some point. Audio is coming from a gaming headset or a yeti mic mounted. So, for video, a 1080p webcam with a standard USB connection is your best bet. For good measure, I'd make sure there's a ¼" tripod mount option beyond just clipping it to your monitor.
The Logitech C920 HD Pro Webcam is the clear winner for gamers. It's got the perfect field of view for sitting at your desk and produces a great image at a low price. Keep in mind that there are few needs in this situation as gaming is the main focus, not you. But for general webcam needs, I go to Logitech every time.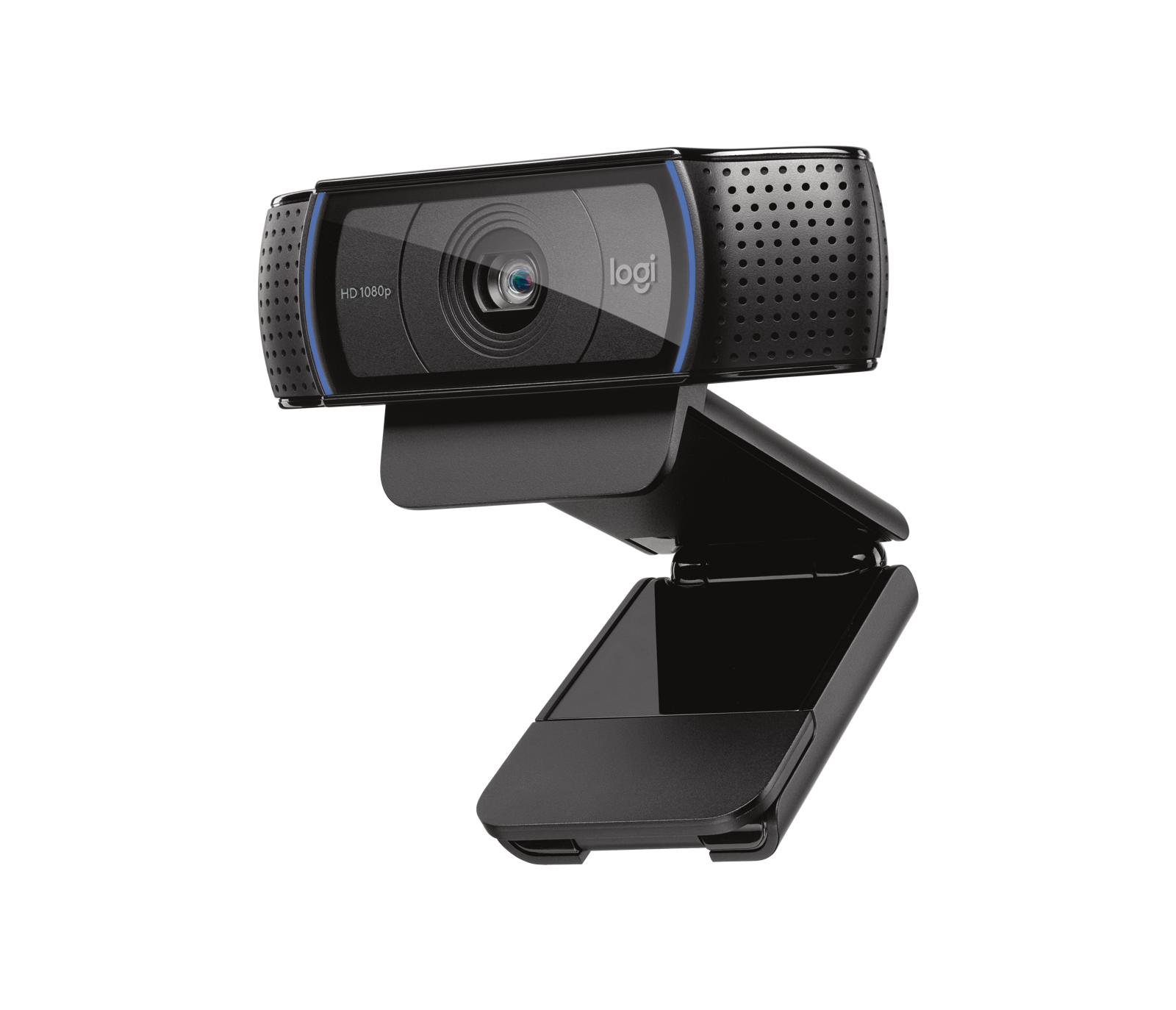 Best Camera for Live Streaming Yourself
Need to do some real talk directly to the camera? Perhaps it's a makeup tutorial, or something where you're explaining a process. If you're planning to live stream and you're going to be at your laptop or desktop, I once again recommend a webcam. However, since you and what you're doing is the focus, you'll want to think about a webcam with a ring light already connected.
The Razer Kiyo is the first camera I'd recommend, but only because of the ring light. It's a great 1080p30 camera with a good field of view, and because of the ring light, I consider it a notch above the Logitech C920 HD Pro Webcam for use producing content for your YouTube channel or video blog.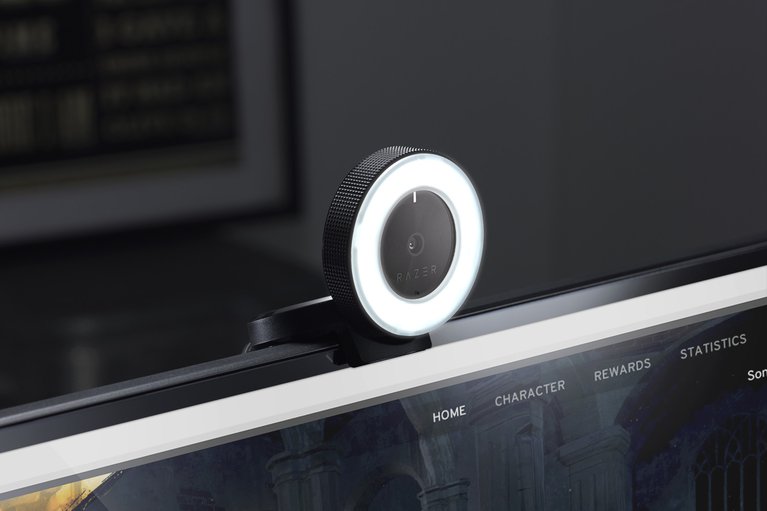 If you already have a ring light and you just want a good camera, or even to go 4K for your live stream, I'd step up with the Logitech Brio Ultra HD Pro Business Webcam. It streams in 4K, offers three fields of view, and has a long cable that can be switched out to something longer. Also, there's a tripod mount. You just need to snap out the folding mount that's currently held in place. It's got that Logitech image quality, which you can't beat.
Best Camera for Live Streaming Tutorials
Physical tutorials, such as how to install a dishwasher or put together a 3D printer, may require multiple cameras. And hopefully, that means you have someone managing all the cameras and the switcher. For me, this is where things start to get fun, since you're going to be dealing with multiple cameras which need some level of control, or at least carefully planned positioning in pre-production.
The Mevo Start 3-Pack is a great way to begin your live streaming three-camera journey. Made for live streaming at close distances, they can work via Wi-Fi or Ethernet, and have a software switcher and encoder built-in. Did I mention they were just bought and relabeled as Logitech cameras?
Best Camera for Live Streaming House of Worship
Religious productions and church environments add some additional considerations to your cameras. Generally speaking, these cameras are mounted in place and need to shoot from a long distance. This also means that while the cameras can be locked down with a wide-angle, it would be more optimal for the cameras to move when needed. Maybe due to height differences in people, perhaps to follow someone down the aisle.
PTZOptics 30x-NDI Broadcast Conference Cameras are just what you need when you don't have a crew, the cameras are fixed on sticks or mounted, and you need to manage the entire production from the switcher. Pan/tilt/zoom (PTZ) cameras give you full control from a distance. Ethernet cables can be used not just to send the stream to your switcher, but to power and control your cameras. Camera controls can be done from a joystick or in switching software such as OBS Studio or Wirecast. And with a 30x zoom, you can capture events from quite a distance.
Best Camera for Live Streaming Sports
Sports means fast movement. Not only should the video be able to reproduce it, but the cameras need to move to where the action is. This means 60 frames per second (fps) minimum shooting from the sideline with cameras controlled by individual operators. You'll also want good auto-focus, as well as image stabilization.
For these reasons, I'd recommend the Sony Alpha A6600 Mirrorless Camera. Mirrorless cameras are great. You'll have multiple options for lenses, but I'd recommend a great telephoto zoom lens. If you are looking for a great quality image that starts moving into film quality, I'd recommend looking at mirrorless cameras. This Sony camera is a good place to begin with 4K resolution, In-camera stabilization, fast hybrid autofocus, and 1080p at up to 120fps.
Best Camera for Live Streaming Concerts
Concerts are another place where you'll want to consider mirrorless cameras. Generally, it's a low light situation, which means a large sensor and fast lenses are high on your list. Since the depth of field may also be important when getting the highest quality possible, I'd go to my top recommended mirrorless camera, the Sony Alpha a7s III.
This camera hits all the criteria for not just streaming but for making independent films. I could discuss all the things I like. The full-frame sensor, great dynamic range, excellent autofocus, great image quality, and stability. But for your live streaming needs, what's very important is that this camera doesn't overheat while shooting for hours in 4K resolution. Also since we'll be sending the HDMI output somewhere, it's nice you can use a standard HDMI cable to connect to the camera.
Best Camera for Live Streaming at 4K
Go for broke and get the Canon EOS C300 Mark III Digital Cinema Camera. It's an actual cinema camera, not a photography camera with added functionality to make it better for video work. This uses a Super 35mm sensor, going beyond full frame, with 16 stops of high dynamic range.
If the price tag scares you, take one step down with the Canon C70. It's about half the price, and still a step above the Sony Alpha a7s III. But if the issue is not the price, but the manufacturer, try the Sony FX9. If you're used to Sony controls, you probably want to stay with Sony. If you're used to Canon, then stick with Canon. I personally feel the menus for Canon are more intuitive, but to each their own.
Mirrorless Camera Criteria
At the start of this article, I mentioned avoiding overkill. Which is why I suggested webcams, live streaming kits, and PTZ cameras first. But I know there are many looking for a visual aesthetic that you can only get from a mirrorless camera. While I've suggested a few cameras, nothing beats going out and doing your own research. Here are some criteria I'd consider first if you're comparing mirrorless cameras.
1. Keep Cameras the Same
Generally speaking, any live event needs at least three cameras. It's a standard rule of thumb for most productions. While some might get away with two, three is optimal. That said, all cameras are not created equal, nor do they all have controls to make them so. So to achieve similar settings between cameras, it's best that all three cameras you plan to use for streaming a live event have the same make and model.
2. Large Sensor
Sometimes bigger is better. That's true when it comes to the complementary metal-oxide semiconductor (CMOS) sensor inside your camera. You may want a large sensor because of low lighting conditions, depth-of-field, field-of-view, or just for a sharp crisp image. While a full-frame sensor is what I would always strive for, APS-C is a great alternative. While Micro Four Thirds hits my low end, it can get you where you need to go. Just don't forget to put the right glass in front of it.
3. Low Light Zoom Lens
Yeah, I said it! I love how sharp a fixed lens makes my frame of view, with a great depth of field. But with multiple unknown variables, a good zoom lens that works well in low light is just what the doctor ordered. Something with an f-stop of 2.8 works for me. With a full-frame sensor, you'll be fine with an f-stop of 4.
4. Clean HDMI Output
In all probability, you won't be streaming directly from the camera. Your cameras will all be routed to a switcher that controls which camera will stream live at any given time. Most cameras won't give you the option to send out your video via SDI. So HDMI is your best bet. But often, that HDMI signal may be downgraded to a lower resolution or contain information and overlays that you don't want to broadcast live. Whatever camera you choose, make sure it can output a clean signal to use for switching, streaming, monitoring, and directly recording.
5. AC Power Is Good
Batteries are nice. AC power is better. Got an event running for five hours? Batteries will not cut it. You can't have the camera go down when you're streaming live. Well, maybe you can switch to a different camera for a minute while you change the battery. But what if your access to the battery compartment requires you to take the camera off the tripod? Don't do it! Now your shot is gone, and so are your settings, and you'll need to recalibrate before that camera can be used.
There are more considerations than just these five criteria, but these make a great starting point. When doing your research, make a list of what's important to you, and then find a place where you can go in and test the cameras. If you can't, try buying somewhere you can return the camera if necessary without a restocking fee. A camera can be a huge investment, and it's always best to make sure you have everything you need for your stream.
Conclusion
That's a wrap for our list of the best cameras for live streaming. Need help encoding, packaging, processing, and distributing your live stream across the world? That's where Wowza comes in. Check out our Ultimate Guide to Live Event Streaming to learn more.
About Justin Miller