The 15 Best OTT Platforms for Streaming
July 13, 2022
Once upon a time, TV and movie fans had no choice but to tune in to the right channel at the right time each week without the ability to record their favorite programs for later. Now, OTT streaming platforms dominate the scene, making it easier than ever to stream content over the internet directly to your phone, tablet, computer, or smart TV — whenever, wherever. But wait — what exactly are OTT platforms, and why do they matter?
What Does OTT Platform Mean?
OTT stands for "over-the-top" because these platforms deliver their content on top of another provider. OTT platforms became so popular that they motivated people to "cut cable" and step away from traditional forms of broadcasting. These services have become numerous in recent years, all of them charging different prices and offering unique content selections (well, sometimes).
We've been talking about OTT services in particular, though. These are the consumer-facing ones you likely watch your favorite shows on. Many companies that create video content are now building their own OTT platforms: they don't produce TV or films, but they can use OTT providers to build their own content libraries to distribute videos for marketing, training, and other purposes in a similar way.
Streaming services and providers serve distinct purposes, but there are plenty of options for both. This list of services and providers is not exhaustive, but should serve as a starting point as you decide where you want to watch or distribute content. Let's dive into the best OTT platforms around.
*Note: The information in this article is accurate as of July 13th, 2022.
The Best OTT Platforms — Services
First up, the streaming services you subscribe to as a consumer, in descending order of overall subscribership:
Netflix
Netflix is one of the OG OTT platforms. Originally a DVD rental distributor, Netflix swept the market in the late 2000s/early 2010s and became a household name for consumers seeking VOD content on a single platform, in high definition, whenever they wanted it.
This streaming giant had around 221.64 million subscribers in the first quarter of 2022. Viewers turn to it for both its extensive library of films and TV series and its selection of original content, establishing Netflix as one of the first enablers of binge watching. Its platform is easy to use, its branding recognizable, and its streams reliable.
However, Netflix has been increasingly pulling titles from its shelf as competition grows and other producers seek to create their own OTT platforms. Its subscribership has experienced severe blows recently, too: the service lost a net of 200,000 accounts at the beginning of 2022, blaming factors like rising living costs and the war in Ukraine (Netflix ceased services in Russia). It's also possible the company's harsher crackdowns on password sharing and increasing prices have something to do with it.
Pricing
Basic Plan: $9.99/monthly (stream on one screen at a time up to 480p)
Standard Plan: $15.49/monthly (two screens, up to 1080p)
Premium Plan: $19.99/monthly (four screens, up to 4K)
Available in: Netflix is available in 190 countries. Territories where it's unavailable include China, North Korea, Syria, and Crimea.
Prime Video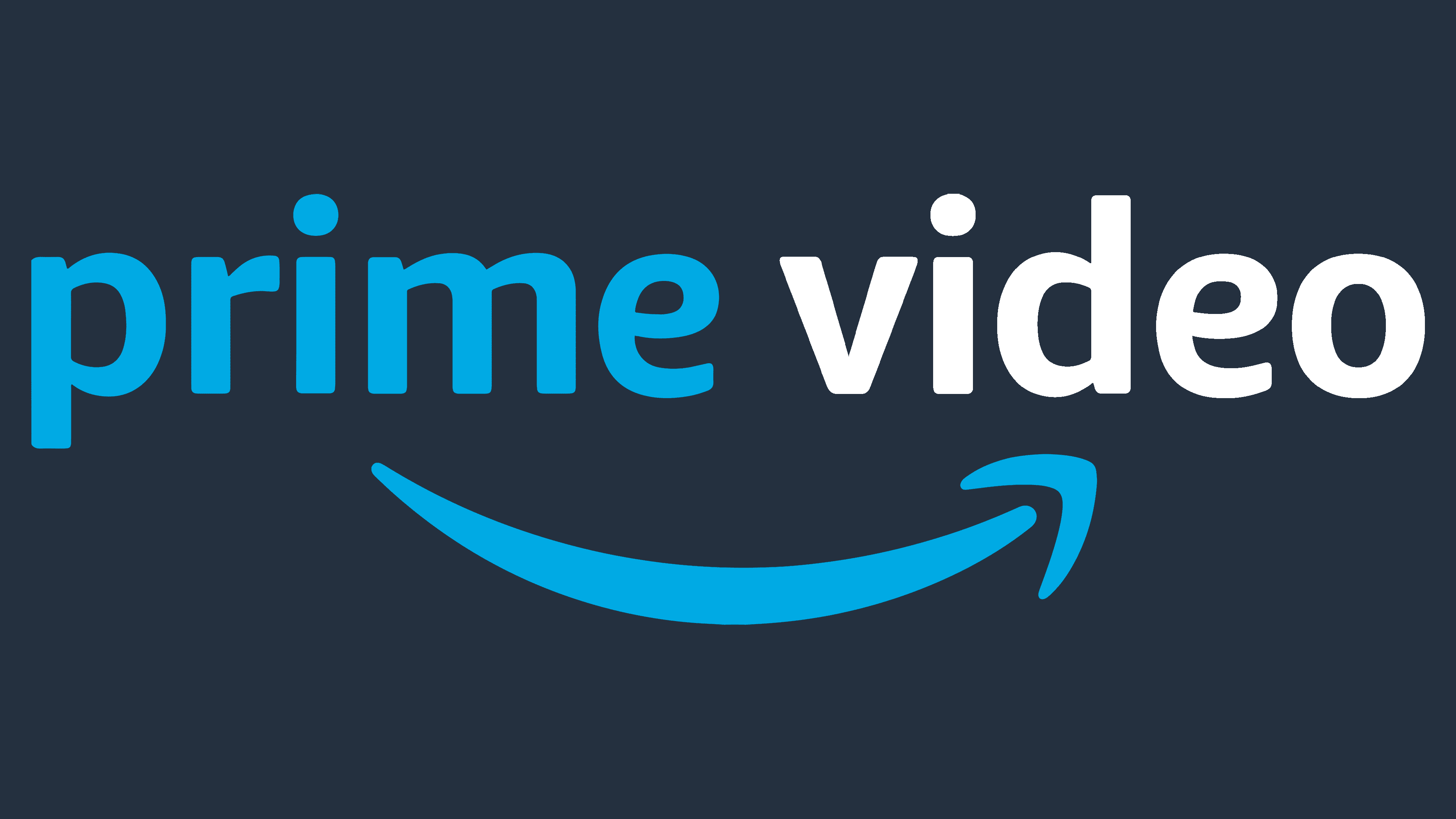 Prime Video is Amazon's branded OTT service. Like Netflix, it boasts a wide range of movies, TVs, and documentaries, but also offers sports programming. It produces original series as well, though those titles are a bit rarer.
Though it's possible to take advantage of a Prime Video free trial, you can't pay for the platform separately outside of a full yearly or monthly Amazon Prime subscription. Not all of its content is included in its plans, either; some titles are only available a la carte. Because Prime Video is only fully available with full Prime, it technically has a subscriber base of 200 million people, and 175 million of them streamed video in 2021 (though it is possible to purchase or rent titles without a Prime membership).
Pricing
Amazon Prime: $139/year or $14.99/month
Available In: Prime Video is available in every country except Iran, North Korea, Russia, Syria, and mainland China.
Disney+
Disney has produced and acquired enough content over the past several decades that it has enough to make an OTT platform of its own. Launched in 2019, Disney+ has grown to 137.7 million subscribers at the beginning of the second quarter of 2022. With categories like Disney classics, Marvel, Star Wars, and National Geographic, it's become an opportune place for Disney to share its collection and even release new feature films the same time as in theaters for an extra $30 fee.
Pricing
Disney+'s only plan costs $7.99/monthly or $79.99 yearly, though it's possible to bundle it with other services.
Available In: Disney+ is available in 81 countries across Asia/Pacific, Africa, Latin America, and North America.
HBO Max
HBO Max is home to much of WarnerMedia's content, from TV hits like Game of Thrones to the DC superhero collection — not to mention Friends, which may be enough to entice consumers to subscribe to the platform alone. HBO has been producing high-quality material since 1972, but the introduction of its branded OTT platform has made it a serious competitor in the streaming game. Like Disney+, except for no extra fee, HBO is known to release films at the same time as in theaters, saving large families costly cinema outings.
HBO and HBO Max have a combined total of 76.8 million subscribers as of April 2022.
Pricing
With ads: $9.99/month
Without ads: $14.99/month
Available In: HBO Max streams in 61 countries as of June 2022 across Europe, Latin America, the Caribbean, and the US.
Hulu
Founded in 2007, Hulu was another original OTT platform that competed directly with Netflix in the early days of VOD streaming. It too has a wide library of content, including original programming. What sets it apart, however, is that Hulu uploads episodes of cable shows the night after they premiere, like Dancing With the Stars from ABC.
Hulu is another Disney property, which had 45.6 million subscribers at the beginning of April 2022. Hulu is also home to an OTT IPTV service called Hulu with Live TV, which offers linear TV channels.
Pricing
With ads: $6.99/month
Without ads: $12.99/month
Available in: Only the United States (including Puerto Rico), US military bases, and Japan.
Apple TV+
Apple TV+ is a relatively young streaming service. It originally didn't offer as much content as its competitors, but the platform has since grown in size and now offers a compelling selection of original series and films (one of its movies, CODA, won Best Picture at the 94th Academy Awards). Also home to fan favorites like Ted Lasso and Friday Night Baseball, Apple TV+ might not have the largest subscriber base at approximately 25 million as of March 2022, but it's certainly on the rise.
Pricing
Apple TV+: $4.99/month
Available in: You can find all countries where Apple TV+ is available in at this link. It includes most regions of the world, but specific titles may be unavailable in some territories.
Peacock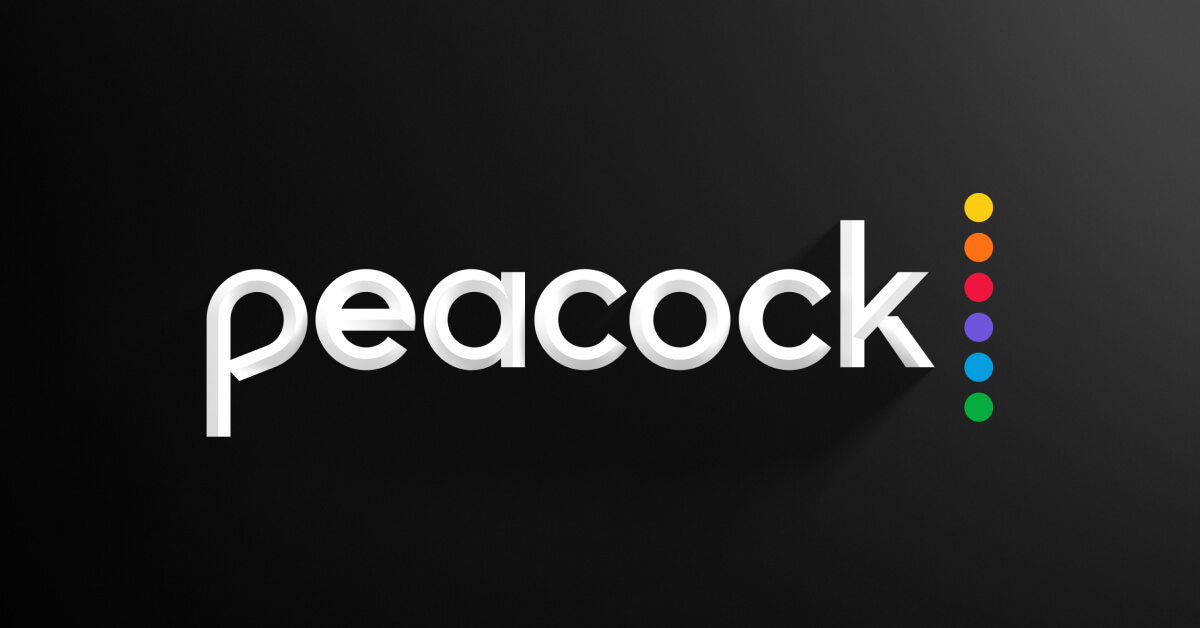 Peacock is one of the youngest OTT services on this list but is on the up-and-up. Owned by NBCUniversal, Peacock has plenty of titles to choose from, and it's one of the only streaming platforms that offers a free plan. Because NBC is known to broadcast big sporting events like the Superbowl and the Olympics, those events are also available through the Peacock app in real time. It doesn't allow you to pause or fast forward, but besides movies and shows, it's a platform that's a go-to for live streaming. The service had 13 million subscribers as of April 2022.
Pricing
Free Plan
Peacock Premium: $4.99/month
Peacock Plus: $9.99/month
Available in: Peacock is available in the US and its territories, the UK, Ireland, Germany, Austria, Switzerland, and Italy (European consumers need to have a Sky or NOW subscription).
The Best OTT Platforms — Providers for Building
Now that we've covered the OTT platforms list in terms of services, let's talk about providers. These platforms are for organizations that want to create their own VOD solutions where consumers can stream company videos (such as marketing and product materials) whenever they wish.
First up are video solutions that offer a necessary platform for you to build your own branded OTT channel, as opposed to solutions that let you create a ready-made version. Both have their advantages; the former category allows you to build your own solution and have complete control of the user experience from the ground up, whereas the latter may be easier for beginners and offer distinct plans for the kinds of features you want.
Wowza
Wowza is one of the top go-to video solutions amongst verticals including retail, media and entertainment, healthcare, government, commercial software, and more. If you want to create your own OTT service that allows you to deliver VOD content to your audience, Wowza can help you host and display videos with its scalable and reliable infrastructure (including a global network of CDNs and adaptive bitrate streaming for high-quality playback, regardless of location, connection, and device type). With two core products, Wowza Video and Streaming Engine, Wowza is also the industry's premiere live streaming service.
Wowza's SOC-2 certified OTT platform empowers businesses like yours to expand their presence beyond traditional cable. You'll be able to support interactivity in video apps (ideal for sales) and always stream in with sub-second latency. Plus, top-notch customer service is available for all your streaming needs. Wowza also empowers you to:
Glean insight into your audience with detailed analytics
Syndicate streams to multiple destinations
Integration with DRM
Monitor your video production remotely with live encoding
Customize your streams with a powerful API and SDKS
Take advantage of 360 Streaming and VR
and much, much more.
Pricing
Wowza Video:
Pay As You Go: $25 monthly
Annual Plan: $130 monthly for 300 streaming hours, 10,000 viewing hours, and 150 GB of storage
Enterprise Plan: Custom pricing
One-month, one-time purchase: $149
Wowza Streaming Engine:
Basic Plan: from $175 monthly
Enterprise Plan: Custom pricing
One-month, one-time purchase: $295
Dacast
Like Wowza, Dacast offers both live streaming and VOD capabilities. Its OTT solution allows customers to securely deliver high-quality content to their audiences and arrange VOD titles in an expo gallery-like format. Dacast is also known for its affordability (it offers various plans to suit different budgets) and monetization options. Dacast allows you to:
Create automated workflows with its API
Upload large video files with FTP
Stream in China with China-based CDNs
Stop worrying about buffering and trust high-quality streams.
Pricing
Starter Plan: $39 per month, billed annually
Event Plan: $63 per month, billed annually
Scale Plan: $188 per month, billed annually
Custom Plan: Quote-based high- volume plan
IBM Cloud Video
IBM Watson's cloud-based solution enables enterprise-level companies to build their own OTT services for hosting a variety of content, including corporate videos. You can use it for transcoding, analytics, automating speech-to-text, video hosting, and much more. The platform offers robust monetization options, too; it's possible to charge viewers on subscription, pay-per-view, or ad-supported revenue models.
IBM also offers unique customization opportunities, so you can make your video displays feel more on-brand. The platform has a global network of CDNs that ensure your audience views your content with the highest quality playback, no matter what device they're using. IBM allows you to:
Stream without a bitrate cap
Take advantage of language and DRM support
Chat with viewers during live streams (if you're using it for more than VOD)
Schedule videos to play on time
Manage metadata more efficiently with streamlined workflows
Pricing
Silver Plan: $99 monthly
Gold Plan: $499 per monthly
Platinum Plan: $999 per monthly
The Best OTT Platforms — Providers for Instant Launch
Next are solutions that offer ready-made applications for you to begin uploading videos and accumulating subscribers. These providers may charge you differently depending on if you want basic features or more advanced functionality, such as perks including white labeling and API support.
Vimeo
Vimeo's OTT platform is something it's well-known for. It enables you to create your own user-friendly OTT service that eliminates the need to deal with third-parties or external engineers. Its analytics dashboard is particularly robust, but what draws many businesses to Vimeo is its monetization options: you can choose between subscription, transaction, or advertising-based models (or free, of course). Vimeo also aids you in building and managing your branded content delivery app and enables customers to make in-app purchases.
With Vimeo, you can:
Protect your videos with DRM
Glean audience insight with shareable demographics and engagement charts
Host and store a high amount of video data (important for VOD)
Take advantage of 24/7 customer support
Assistance with app development and management
Pricing
Starter Plan: $1 per subscriber
Growth Plan: $500 per month
Enterprise Plan: Quote-based
Uscreen
Uscreen makes it on this list of best OTT platforms because, while many platforms offer both live streaming and OTT features, OTT is Uscreen's bread and butter. You can use it to launch your own video hosting app without any coding skills on your part. The company promises to help you do so in as few as 30-60 days, making it one of the fastest builders out there that also does most of your technical heavy-lifting. It's even possible to use Uscreen to create Apple Watch apps.
With Uscreen, you can:
Stream in 4K HD to multiple kinds of devices
Maintain your OTT platform with a central CRM dashboard
Enable viewers to watch videos offline
Make your content as searchable as possible for your audience
Earn more revenue with its "Try Again for Free" feature to boost customer retention
Pricing
Basic Plan: $79 monthly
Growth Plan: $159 monthly
Uscreen Plus Plan: Quote-based
Kaltura
Kaltura is a favorite particularly amongst businesses that want to leverage video for internal communications, training employees, and marketing. You can use it to host webinars, company town halls, virtual classes, and much more — which means its OTT solution is an integral part of its offering. Kaltura also offers its Cloud TV service, which empowers broadcasters and media companies to deliver their customers personalized TV experiences.
Something unique about Kaltura is that it's open source. A community of developers and programmers contribute to it, making the platform rich in features and functionality. As such, it's highly customizable, and you can integrate it with a variety of other tools. You can use Kaltura to:
Create and embed interactive videos for enhanced learning and sales opportunities
Learn about your audience with robust analytics
Make your videos accessible through a video portal
Take advantage of complete access to its API
Produce and upload podcasts
Pricing
You'll have to get in touch with Kaltura directly for its pricing.
Muvi
Like Uscreen, OTT is what Muvi does best, but it also offers a live streaming feature. With Muvi, you can easily build your own video hosting website or app while maintaining complete ownership of your content. What makes Muvi stand out is its ability to facilitate audio-only content: while many OTT platforms let you build your own version of Netflix or Hulu, Muvi lets you create something akin to a branded Spotify. You can host and distribute music, podcasts, radio shows, and other kinds of multi-media that give you a leg up over your competitors.
Muvi can help you:
Create your own streaming platform with billing and CMS included
Stream to all kinds of devices, including Smart TVs
Monitor content performance and measure viewership data
Launch and maintain your own broadcast radio channel
Get started on all your envisioned projects with no coding experience
Pricing
Standard Plan: $399 monthly + $299 per app
Professional Plan: $1,499 monthly + $499 per app
Enterprise Plan: $3,900 monthly + $499 per app
Ultimate Plan: $8,900 monthly + $499 per app
Black Plan: Custom pricing
Brightcove
Brightcove Beacon is Brightcove's popular OTT platform amongst enterprise-level organizations. Especially good for business videos, Brightcove Beacon boasts 16 data centers around the world that enable you to stream VOD content in 175 countries across 11 different platforms. You'll have all the basics most platforms offer, like adaptive bitrate streaming, API access, and monetization options, but you'll also be able to:
Create customized landing pages for your video player
Count on high-quality CDNs to ensure seamless playback
Allow viewers to pay for gated content in their local currency
Leverage a wide variety of broadcasting features
Pricing
Brightcove doesn't provide its pricing information publicly, both for live streaming and OTT, so you'll have to contact sales for a quote.
Conclusion
You have plenty of options if you want to watch your favorite content on an OTT service. When it comes to building your own platform with an OTT provider that's akin to something like Netflix or Hulu, though, some will help you achieve your goals more effectively than others. Take advantage of whatever free trials you can to get a feel for how each platform would integrate with your business, and remember: consumers expect video, so don't wait to get started!
About Jacob Yoss